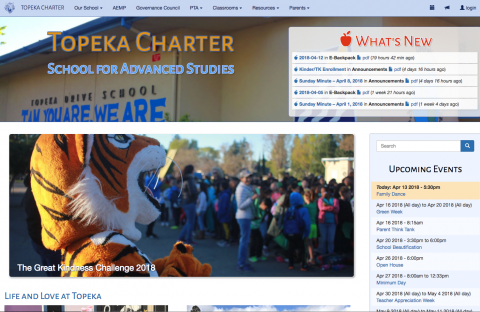 The Challenge
Running an organization requires thoughtful stakeholder management on a large scale. Those same challenges exist for the organization's web and communication efforts. So, how do you build a website that provides multiple stakeholder groups with managed access to collaboration and communication tools?
The Solution
Inside
A custom content management system
Privacy, security controls, and data encryption for peace of mind
Add & edit by content type. For example:

Pages with custom layouts and components
News and Blog Posts
Calendars and Events
Video and Podcasts, Files and other Downloadable Content
E-commerce for Physical or Digital Goods, Donations
Reservation and Scheduling Systems

Controlled access by user group or by individual to content types or specific pieces of content. For example:

A teacher can have control over editing a single page dedicated to their classroom.
A department leader can have admin control over select content types such as events and products.
Outside
A beautiful custom-designed website that is accessible on mobile and desktop devices..
Prioritized display of what is most relevant to your organization and its stakeholders.
Integration with email services such as Mailchimp, social networks, podcast distributors, video and more..
Service and Hosting
Managed hosting, virtual private servers, maintenance and support subscriptions available. Our team is based in Los Angeles, and is available for free in-person consultations.
Websites Starting at $2,700